Reportedly, UK's leading food retailers, Morrisons, and Waitrose & Partners will soon announce new measures to eliminate high quantities of plastic pollution and waste both within stores and nationwide.
As per trusted sources, a £1 million grant fund has been established by Waitrose by selling 5p carrier bags to organizations pursuing projects designed to control needless plastic waste and pollution. The fund has been fabricated as 'Plan Plastic – The Million Pound Challenge' which will award grants ranging from £150,000 to £300,000 to programs picked by a group of panelists belonging to NGOs and businesses in April.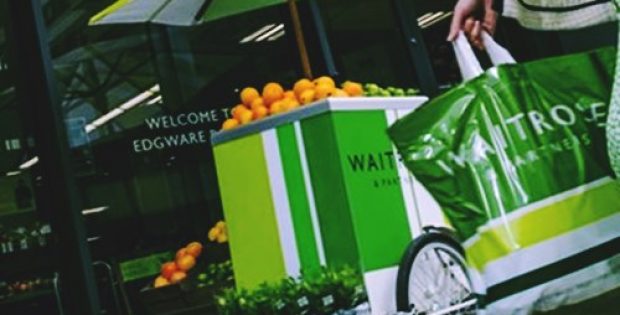 According to sources familiar with the development, the fund will specifically focus on schemes promoting plastic recycling in amid masses, environmental awareness, initiatives seeking change in shopping habits, research into microplastics, and agricultural projects. Moreover, the retailer has also formed a partnership with Hubbub, a sustainable charity to support certain projects and measure the effects of its grants, claim sources. Similarly, Morrison has launched a trial run of 20p paper carrier bags as packing replacements for plastic across eight of its stores.
Sources claim that the provisional U.S.-Style grocery bags, which are alleged to be entirely recyclable, are a response to findings that reducing plastic is the primary environmental concern among Morrisons customers.
Morrisons has reportedly raised the price of standard plastic carrier bags from 10p to 15p in a bid to discourage further waste.
Back in September, Waitrose promised to get rid of all 5p plastic bags from its stores and to replace all loose vegetable and fruit bags with a home-compostable alternative by the end of Spring. This is expected to cut down around 134 million bags annually, which accounts for 500 tons of plastic, cited credible sources.
Additionally, the retail chain is focusing on replacing black plastic packaging on its own-labeled items with recyclable, reusable, and home-compostable packaging by 2023, reported sources.