Flex Films, which is the film manufacturing arm of Uflex, India's largest flexible packaging company, recently announced that it has won the patent for its entire range of Formable Films. The range of formable films include layers of BOPET utilized in the Alu Alu blister packaging in the U.S. market.
The patent has been issued for a period of 20 years to the U.S.-based Flex Films Incorporated and is expected to lend a competitive edge to the company's opponents in the pharmaceutical packaging industry. Through the patent the company has earned the exclusive rights of manufacturing and selling the special BOPET film in Europe, U.S. and India.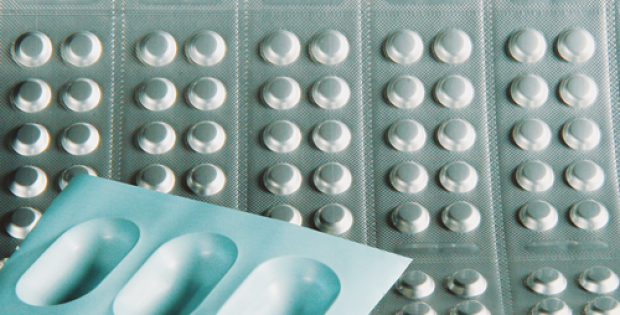 Experst opine that the innovation in the Alu Alu blister laminate structure and in the overall pharma packaging industry, BOPET has come to potentially replace carcinogenic PVC. PVC has been infamous for releasing poisonous gases like dioxin and hydrochloric acid when recycled or reprocessed. BOPET developed by Flex Film has been found to deliver considerable savings on carbon footprint and energy as the polyester film can be recycled and reprocessed without any poisonous side effects and is entirely environment-friendly.
Moreover, BOPET film is compatible with a wide range of inks which helps in the easy legibility of drug information on blister packs, a problem often faced with aluminum foil packaging. PrintWeek quoted Pramod Sirsamkar, President, Technical & New Product Development of Uflex to say that the company is pleased to add to its intellectual property protection strength with the patent in question. He added that Uflex's research and development team has worked consistently in inventing the new special polyester film that has been successful in changing the landscape of medical packaging since its launch last year.
The new packaging has also reduced dependency on PVC and BOPA films used in the manufacturing of Alu Alu laminate blister pack. The patent is expected to be a game changer in pharmaceutical packaging business and will likely become an asset not only to Uflex but to the broader pharmaceutical industry too, Sirsamkar said.