Etihad Airways' has made it to the headlines for becoming the first airline company in the Gulf to operate an aircraft without using any single-use plastics on board, in an effort to raise awareness regarding pollution on the occasion of Earth Day.
As per the national airline of the UAE, the flight EY484 reached Brisbane on Earth Day. The landmark flight was a part of Etihad's initiative to lessen single-use plastic usage by 80 percent not only on board but throughout the organization by the year 2022, said the airline.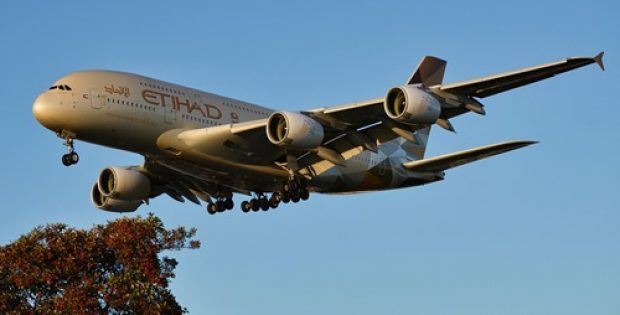 Etihad acknowledged that more than 95 single-use plastic items are used in its aircraft cabins. According to credible reports, by removing all its plastic, Etihad's Earth Day flight prevented more than 50 kilograms of plastics from being landfilled.
Reportedly, on-flight passengers enjoyed eco-friendly products including the acclaimed eco-thread blankets made from recycled plastic bottles, sustainable amenity kits, tablet toothpaste, and edible coffee cups, while eco-plush toys enticed children.
The airline further mentioned that as a consequence of planning the Earth Day flight, it has additionally pledged to eliminate around 20 percent of the single-use plastic products on board by June 1.  Moreover, by the end of this year, the airline's inflight service will get rid of 100 tons of single-use plastics, said the airline.
Besides Etihad, a number of airlines have taken initiatives to effectively manage flight plastic waste. A recent example involves the Netherlands-based airline Airbus that unveiled a new cabin trolley that enables the cabin crew to gather and separate items. The trolley encompasses a container for liquid storage, along with sections for recyclable paper, stacked cups, and plastics as well as one for garbage that cannot be recycled. Along similar lines, in 2018, American airline Delta announced plans to eliminate the use of single-use plastics on its flight and executive lounges to get rid of 300,000 pounds of annual plastic waste, reported sources.
Source Credits
https://economictimes.indiatimes.com/news/international/business/etihad-becomes-1st-major-airline-to-operate-plastic-free-flight/articleshow/69025250.cms