Additive Manufacturing Technologies Ltd. (AMT), a UK-based technology development and manufacturing company, has reportedly announced the commercial launch of its PostPro3D system. The machine is available for pre-orders with deliveries scheduled in the fourth quarter of 2018, cite reliable sources.
Reportedly, the post-processing smoothing machine is the outcome of a £624,000 project that was led by AMT and supported by Innovate UK, Atomjet and Xaar. The machine works to smooth out 3D printed nylon and elastomeric parts by using the Boundary Layer Automated Smoothing Technology (BLAST).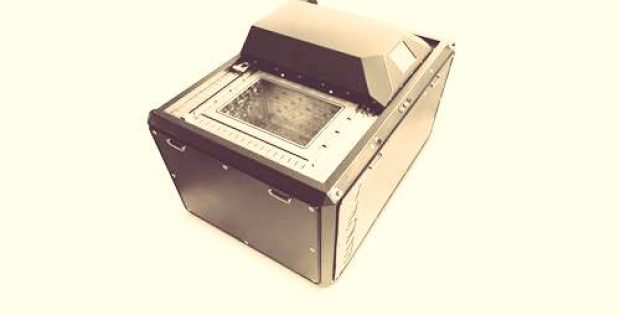 According to the machine specifications published by AMT, BLAST is a physio-chemical process that smoothens a plethora of thermoplastic polymers without degrading their mechanical properties. The process is non-line-of-sight and can even smooth the complex inner cavities of the polymer parts. Moreover, the process also seals the surface of the part by eliminating porosity, thus sealing it against gas or liquid ingress.
AMT is reportedly bringing the 3D parts enhancing machine to the market to bridge a gap in the digital manufacturing chain. The machine would reportedly cost around €75,000, however, the price may vary according to customer specifications.
Some of the development partners of AMT have already incorporated the machine in their digital workflows and are capitalizing on the machine's cost-effectiveness and speed, cite sources.
CEO of AMT, Joseph Crabtree reportedly stated that PostPro3D has been launched after an 18-month development and testing period. The system makes part surface finishing speed and cost, competitive for large volume production, Crabtree added.
For the record, the new innovative system will be showcased at an upcoming exhibition called formnext, where Crabtree would also be addressing the TCT Conference attendees. PostPro3D has also been nominated for the 2018 TCT Post-Processing Award.
Additionally, AMT is also reportedly launching polymer parts processing service at its facilities in Sheffield so that potential customers could try out the technology before committing to a purchase.