3D Printer manufacturer Ultimaker has reportedly launched optimized industrial materials for its Ultimaker S5 model at the TCT Show in Birmingham. The Ultimaker also introduced a new print core CC Red 0.6 that enables reliable 3D printing on the Ultimaker S5 model using composite materials.
As per trusted sources, leading material manufacturers are now a part of Ultimaker's material alliance program to create an extensive range of professional FFF 3D printing materials. The manufacturers will use Ultimaker's software and knowledge of materials to generate and uphold material profiles, which the customers can use on the company's 3D printers with settings automatically created based on these profiles.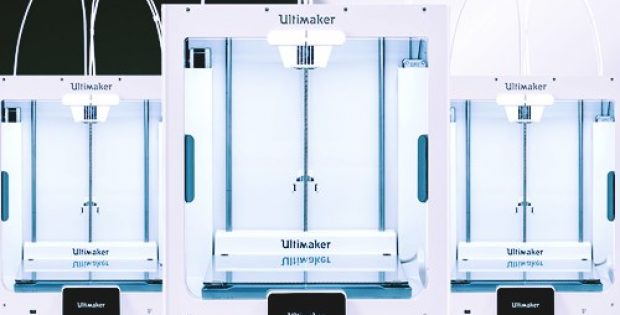 According to sources familiar with the development, the two alliance members working closely with Ultimaker include DSM, a multinational company active in the fields of health, nutrition, and sustainable living, and Owens Corning, a manufacturer of insulations, roofing and fiberglass composites.
The new Novamid ID1030 CF10 developed by Royal DSM consists of carbon filled grade PA6/66 filaments and boasts of properties that are usually achievable only through injection molding. It consists of 10% carbon fiber that helps in producing stronger, stiffer and tougher 3D printed parts for end-use applications and functional prototyping with the same speed as that of unreinforced plastics.
Owens Corning's premium 3D printing material XSTRAND is designed for industrial applications and functional prototyping along with strong mechanical and thermal properties powered by glass-fiber reinforcement. The material's stiff mechanical properties, high working temperature, and low thermal expansion coefficient make it a durable option.
According to Ultimaker's CEO Jos Burger, the company was recently listed as an IDC innovator for creating breakthrough solutions to address challenges that customers in several sectors have identified with. The alliance will continue to make its high-end materials available to more professionals across all kinds of industries and provide an additional upgrade to every Ultimaker S5 in the field, Burger added.