The American 3D printer manufacturing firm 3D Systems has reportedly announced that Amann Girrbach, a digital dental prosthetics provider, would be integrating its NextDent 5100-3D printing platform into its digital dental workflow known as the Ceramill System.
Reports cite, the Ceramill System would be significantly enhanced after the installation of the NextDent 5100. The device is reportedly powered using 3D Systems' ultra-fast additive manufacturing (AM) technology – Figure 4TM. The NextDent 5100 has been specifically designed to print out dentures, precision trays, surgical guides, models, crowns, orthodontic splints and bridges.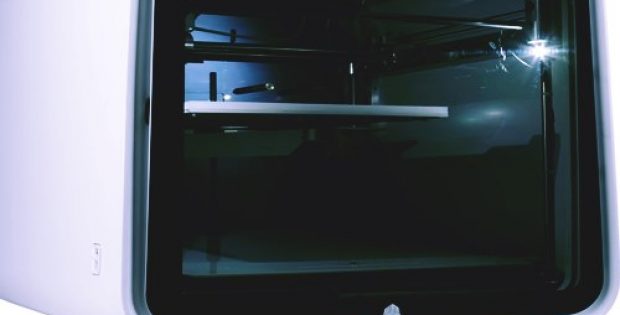 According to a press release by 3D Systems, the 3D printing solution would be allowing the Austrian company and its partners across 90 nations around the world to offer an integrated, expanded solution that amalgamates its Ceramill CAD/CAM software suite with dental-optimized 3D printing, digital testing and milling equipment.
Touted to manufacture parts rapidly with minute precision, the 5100 supports a vast portfolio of over 30 CE-certified, biocompatible materials that are used for producing the specified dental applications. The device and the Ceramill CAD/CAM system are further augmented by the incorporation of the 3D Sprint software that supposedly allows the operators to oversee the entire job through a single interface.
Head of Product Management at Amann Girrbach, Christian Ermer stated that with the integration of the NextDent 5100 into the company's Ceramill System, Amann Girrbach is now able to offer its customers a digital dental workflow that is richer in features. Ermer further added that customers can now get their dental prosthetics quicker and in a cost-efficient manner without having to go outside the dental workflow.
VP & GM of Dental at 3D Systems, Rik Jacobs stated that AM is drastically altering the production of dental applications primarily due to a variety of clinically evaluated and regulatory approved NextDent materials. Jacobs further added that the company is proud that its NextDent 5100 is being adopted by an industry leader like Amann Girrbach.
Reportedly, financial information related to the matter has not been released yet.