Louisiana based C&C Marine and Repair has reportedly announced the launch of a new, indoor Paint and Blast Facility which is also climate controlled. The facility, which spans 83,350 square feet, will allegedly be able to blast and paint two 10,000 bbl. tank barges or a standard 30,000 bbl. tank barge in 7-10 days, accommodating barges of sizes up to 320'x75'x20′.
Apparently, the fully enclosed, climate-controlled facility allows uninterrupted operation year-round, and is unaffected by inclement weather. Steel grit is used as the blast medium by the fully automated blasting robots, that blasts it uniformly across the surface of the barge.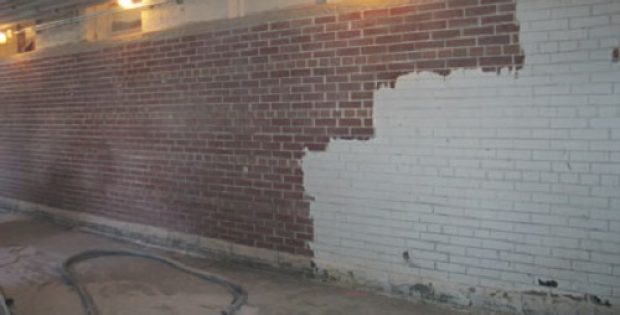 Tony Cibilich, owner of C&C Marine and Repair, mentioned during the opening of the new facility that the company has modified the technology which was being used to blast containers and rail cars, and have adapted the process to blast barges successfully.
Cibilich further said that there is tremendous benefit in painting and blasting in an enclosed, environmentally-controlled facility. It has benefits such as employee safety, cost-savings, efficiency and protection to the environment, along with being insulated from humidity and weather delays.
Citing reliable sources, this new facility depicts the continued commitment of C&C Marine and Repair in employing best practices and adopting new technology, especially since it relates to protecting the environment and employee safety. The indoor facility eliminates the chance of contamination, overspray and run-off of paint and blast media in nearby waterways.
Manager of blasting operations, Mike Wade, said that this technology creates a safer work environment for their employees, along with being faster, environmentally safer and more efficient. Compared to the traditional sand-based blast media, utilizing non-toxic steel shot blast media is of notable health benefit to the technicians and operators.
The company stated that with the first few barges completed, this new facility represents the continuing commitment of the company to stay as an innovator and a technological leader in the marine repair and fabrication industry.