Desktop Metal has recently announced that it has launched the 316L stainless steel for Studio SystemTM, a metal 3D printing system for low volume production and prototyping. 316L is apparently a fully austenitic steel, popular for its excellent mechanical and corrosion resistance properties at extreme temperatures.
Supposedly, this stainless steel is well-suited for applications in highly demanding industrial environments, which include chemicals in pharmaceutical manufacturing, caustic cleaners found in food processing environments, and salt water in marine applications.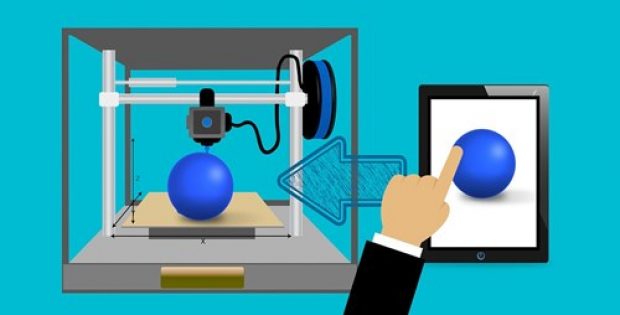 Ric Fulop, Co-founder and Chief Executive Officer of Desktop Metal, mentioned that the addition of 316L would help engineers in printing metal parts for a broad range of applications, which include cryogenic tools and equipment, engine parts, jewelry, kitchen appliances, chemical and petrochemical processing, medical devices, pulp and paper manufacturing and laboratory equipment.
Fulop added that the teams are now able to quickly iterate on 316L prototypes, produce end use parts cost-effectively, as well as print complex geometries which are not possible with a lot of manufacturing methods.
A press release from Desktop Metal reveals that printed with the Studio System, early applications of 316L parts confirm the promising and diverse results across various industries, such as combustion fuel nozzle for marine tankers, customized ring splint for medical use, and impeller for harsh environments.
John Zink Hamworthy Combustion, UK's General Manager, Paul Newman, said that the UHT Atomizer could only be fabricated using additive manufacturing, unlike a lot of the parts that John Zink designs and manufactures. Design constraints of machining, casting and various methods which had bound the industry thinking for years could be removed as additive manufacturing technology continuously evolves and progresses.
Jim S. Wu, MD, Associate Professor at Harvard Medical School, and Beth Israel Deaconess Medical Center's Chief of Musculoskeletal Radiology and Intervention, stated that the capability to 3D print medical grade steel parts delivers a lot of advantages in contrast to previous fabrication methods which took longer and had lower efficacy.