Texas based fresh fruits and vegetables importer London Fruit, Inc. has said that it is planning to implement a creative new approach with the company's sales program. The company would allegedly be offering items packaged in clamshells and the move is aimed for merchandising products for the Holiday season.
The fruits and vegetables company said that it would begin its all new clamshell line with Avocados, in 2 and 4-Pack offerings, as well as 6 and 8-Pack of Limes, with additional products to follow later. The company further stated that it would debut its new items at the upcoming New York Show on Dec. 12, 2018.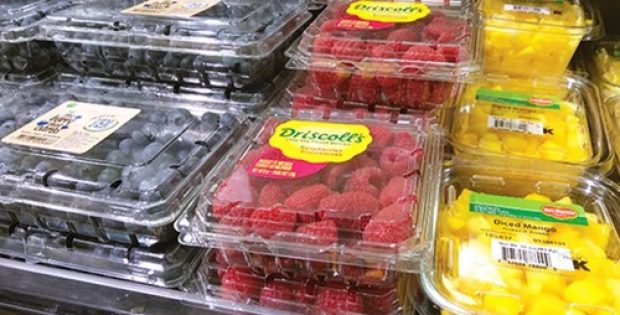 VP of London Fruit, Jerry Garcia, said in a statement that the clamshells would be delivering stackability, protection, convenience and cost effectiveness when compared to bagged fruit. The company believes this program would prove to be a winner.
Mario Cardenas, sales manager for London Fruit, Inc., mentioned that the company is highly optimistic about packaging its products and hopes that customers would try this new line of product packaging in their produce departments. This is an evolving program and the company hopes to private label with this as well.
Reports indicate that London Fruit had sold Honey mangos in clamshells earlier, and the company said it had been very successful. Hence, it now wants to try its hands on packaging more of its products in clamshells.
Purportedly, the company would be having on hand samples of its new line for display at the show for interested customers. The New York Show would take place at the Jacob Javits Center in New York, and visitors could find London Fruit at Booth number 202.
For the uninitiated, London Fruit Inc. keeps on developing new markets in the produce industry, which is ever changing. The company also believes in using the most current innovations in its industry to offer value-added programs and custom packaging.