* The new partnership deal covers excess aerospace materials from over 11 Boeing aircraft manufacturing sites.
* The initiative would be reducing solid waste by over 1 million pounds on an annual basis.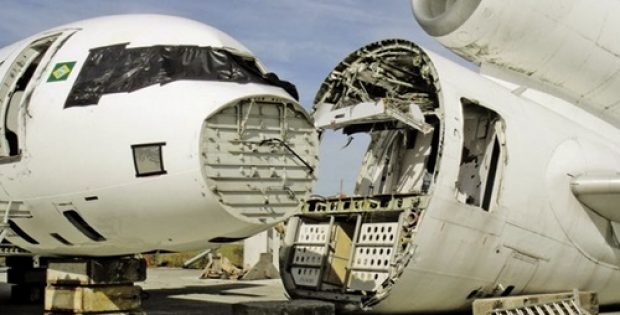 The Boeing Company (Boeing), the renowned American multinational aircraft manufacturing firm, has reportedly announced that it has signed a partnership agreement with the UK-based ELG Carbon Fibre (ELG) to recycle excess aerospace composite materials from its production sites.
Reports cite, the agreement covers all excess carbon fiber composite materials from over 11 different Boeing aeroplane manufacturing sites and would also be reducing the amount of solid waste by approximately 1 million pounds on a yearly basis.
According to a press release by Boeing, the agreement is the first-of-its-kind inside the aerospace industry and would help the firm to efficiently recycle carbon fiber composite materials, which other companies would be able to use to manufacture a plethora of different products ranging from automotive equipment to electronic accessories.
The Chicago-based aerospace company has reportedly been working since several years to build a carbon fiber recycling industry that is economically viable. The firm enhanced its production method so as to minimize excess materials and also developed an innovative model for collecting different scrap materials.
However, certain technical barriers remained that obstructed the repurposing of materials which have already been cured or prepped to be utilized inside the aircraft manufacturing process. Now, ELG reportedly claims that it has developed a proprietary method that would be able to recycle the cured materials and help Boeing reduce excess waste.
The Director for Product Strategy & Future Airplane Development at Boeing Materials & Fabrication, Tia Benson Tolle stated that recycling cured carbon fiber was an impossible task a few years ago. Tolle further added that the company is thrilled to collaborate with ELG to employ innovative methods of recycling to achieve a future where composite scrap would not be sent to landfills.
According to reports, the financial information related to the partnership deal has not been unveiled yet.