Bosch Rexroth, the wholly owned subsidiary of Robert Bosch GmbH, has reportedly joined forces with BigRep, a Germany-based large-format 3D printer manufacturer. As per sources, the two companies have partnered in order to integrate state-of-art drives and CNC control systems into new additive manufacturing systems.
Authentic reports suggest that this collaboration ultimately aims to generate 3D printers that can be used in smart factories integrating end to end digital monitoring of machines and IoT. Thomas Fechner, Director, Business Unit, New Business, Bosch Rexroth, had been quoted stating that this partnership aptly demonstrates that Bosch Rexroth is consistently on the lookout for new factory automation solutions and sustainable technologies for the Factory of the Future.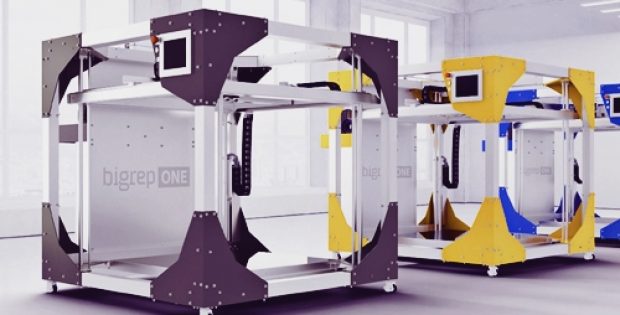 For the record, BigRep, post its materials collaboration with BASF, has already set up the ideal scenario for large-scale industrial additive manufacturing, given that its range of 3D printers will be incorporated with data processing capabilities and full connectivity. Bosch Rexroth, on the other hand, had already redesigned a portfolio of 3D printed servo valves for TRUMPF, and is expected to leverage its expertise in drive and control technologies in order to enable faster, cost-efficient additive manufacturing for tools, prototypes, models, and end-use products.
Dr. Stephan Beyer, the Chief Executive at BigRep, has reportedly claimed that customers are on the lookout for controllable, reliable, and highly efficient 3D printers across numerous industries so that they may be able to manufacture top quality parts. Given that Bigrep is among the first to integrate CNC-grade control systems in 3d printers, the company is certain to redefine its additive manufacturing, Beyer adds.
Elaborating further, Beyer also affirms that Rexroth controls are an excellent platform to provide BigRep's 3d printers with full connectivity for the current production and automation systems that will establish 3d printing as a pivotal Industry 4.0 application.