KHS Group, the German packaging firm recently announced a collaboration with the German startup, Share, in launching a new line of 100% recyclable PET bottles that will be used to package water. The bottles made using KHS technology will be used to introduce Share's line of still and carbonated water that are bottled in Oberstaufen at the Allgäuer Alpenwasser plant.
In 2019, Share plans on filling approximately 1 million bottles each month with water. The bottle will be made of recyclable PET and the company claims that such a move will save nearly 200 metric tons of plastic waste annually. Share's water is presently on sale at the German retailer Rewe.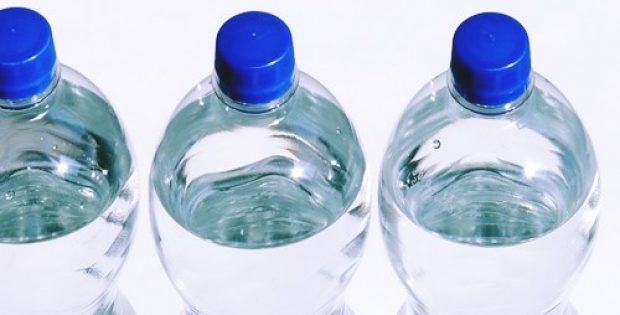 Iris Braun, head of product and social projects, Share has been reported to say that it has taken a long time for the original idea to be implemented through technology. She added that since the process of finalizing the technology and obtaining the certification is quite a lengthy one, it is crucial to choose the right partner.
According to reliable sources, KHS supported Share in various ways which included the designing of the recyclable PET bottle. Marc Eysel, Key Account Manager at KHS Corpoplast reportedly said that Share and KHS worked together to arrive at a suitable design and implemented the development rapidly. He added that manufacturing of the recyclable PET bottle is comparatively simpler than the manufacturing virgin material PET bottles as it is easier to heat the performs due to the dark color of the material. He also said that the KHS attaches importance to the protection of the environment and in order to commit to the cause KHS provides resource-saving plant engineering and develops sustainable PET bottles.
Previously in 2018, KHS Group won the Green Star Packaging Award at FachPack trade show in Germany for its innovative packaging system called the Nature MultiPack. The Nature MultiPack is designed to hold cans or even PET bottles together with dots of adhesive instead of the traditional shrink film, reducing packaging material requirement by 85%.