The new packaging solution will ensure long-lasting freshness of blueberries in bulk deliveries
Israel-based packaging company, StePac L.A. Ltd. has recently developed a new tailored, polyamide-based packaging technology that ensures long-lasting bloom of blueberries in distant bulk deliveries. According to the company, the new multi-layered packaging, the result of several years of R&D, ensures high value fruit arrives in wholesome condition, with its natural protective bloom intact.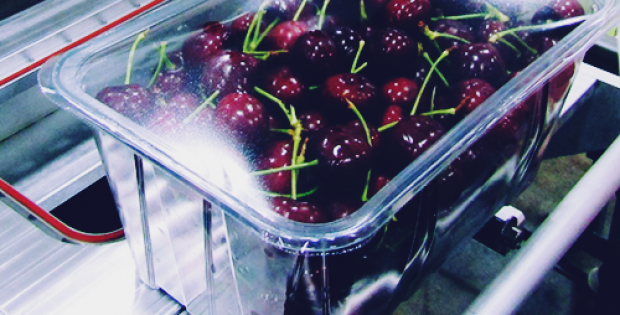 Sources cite that the Xtend packaging solution helps solve the commonly faced packaging challenges by South American blueberries farmers and exporters.
The company claims that blueberries shipped 35 days earlier in Xtend packaging arrive at their destination in fresh condition, preserving the appearance of the fruit's natural powdered white wax coating on its surface. It said that StePac's multilayered polyamide-based Xtend packaging effectively regulates gas composition and relative humidity, that lowers the risk of condensation build-up and makes sure that any condensation present within the packaging gets diffused.
Gary Ward, Technical Development Manager, StePac, said that blueberries are often packed in polyethylene-based modified atmosphere packaging which minimizes weight loss but often results in condensation that is trapped in the packaging. He said that the moisture free packaging is an enemy of blueberries natural bloom and is likely to make it wash away from its surface, making it less appealing to the eye and prone to decay.
Ward said that the protection of natural bloom is a far more crucial parameter rather than slightly lower weight loss. It is the visible indicator of freshness and attracts higher prices for blueberries in the Chinese market.
Reportedly, StePac uses a wide range of polymers with changing values, including polyethylene, ensuring delivery of freshly grown produce in different packaging formats.
Ward claims that polyethylene-based packaging solutions are appropriate for certain products and applications, but are an inferior solution for bulk deliveries of blueberries.