Pearson Packaging Systems, a renowned secondary packaging automation solutions provider, has reportedly announced the launch of its latest line of RPIs (robotic partition inserter) to address the evolving needs of personal care, beverage, and household industries.
According to sources familiar with the matter, this product line is designed to extend wide-ranging benefits of robotics, like flexibility, reliability, and negligible maintenance requirement.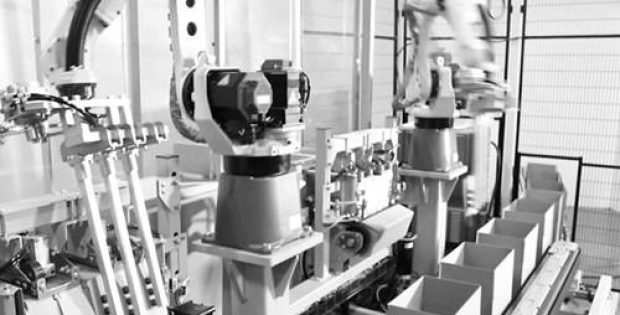 The new product line has three different RPI design models: single-robotic RPI having speeds of twenty ppm (partitions per minute), dual-robot solution with speeds of thirty-eight partitions per minute, and a triple-robot solution with speeds of fifty-five partitions per minute.
According to credible sources, changeover on Pearson brand RPIs is easy and fast—typically takes less than 10 minutes from starting to end. The process is facilitated by detailed instructions with complementary snapshots and numbered changeover points. Furthermore, an auto tool alteration is also accessible as an alternative, providing on-the-fly adjustments to assimilate diverse partition styles, products, and cases.
Enumerating on the latest development, PPS Product Manager, Timothy Hill, stated that robots are the futuristic solutions for optimal secondary packaging which offer unlimited flexibility and consistent and quality results compared to mechanical counterparts. He further added that the establishment cost is higher, but eventually, the full cost of possession is very less as one would be able to save a lot of products from damage, maintenance expenditure, and manufacturing downtime.
For the record, the packaging company is an expert in automation solutions for secondary packaging and encompasses the best assortment of customizable machines to create, pack, shut, & palletize cartons, trays and cases, cite trusted sources. The company is also renowned for its turnkey systems offerings.
Earlier this year, Pearson Packaging Systems acquired Flexicell, Inc., the robotic automation specialist to support its dedication to the application of robotics through the entire end-of-line automation process.