The Thornton's Budgens shop has become the first British supermarket to introduce aisles dedicated to products that do not have plastic packaging. Located in north London's Belsize Park, the store has converted over 1,700 product lines over the last ten weeks, reports confirm.
According to sources close to the matter, the shop has committed to go virtually plastic-free in the next three years. The news from Thornton's Budgens store has followed the introduction of the first plastic-free aisle in the world by Ekoplaza, which is a Dutch chain, when earlier this year more than 700 products were converted in a pilot store in Amsterdam.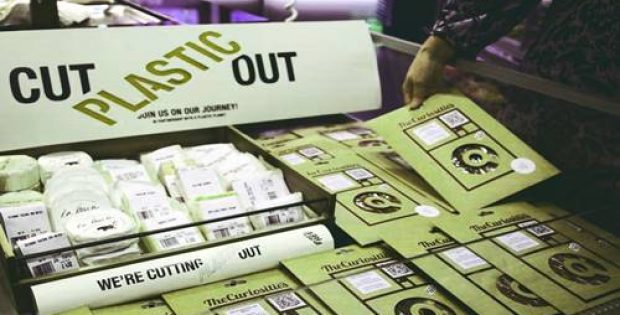 Sources say the London supermarket has greater ambitions, aiming to have all vegetables, cheese and crisps in non-plastic packaging. Apparently, a new wax packaging has been developed for the 300 different cheeses the store sells. Also, plastic packaging for many products has been replaced by paper-bags made out of cellulose, which is a plant based material.
Andrew Thornton, the franchise owner was quoted saying that they are hoping to challenge the likes of Tesco, Sainsbury's and others by this initiative. The supermarket's official launch has come a week after a tax on newly-produced plastic in the Budget was announced by Chancellor Philip Hammond.
Sian Sutherland, A Plastic Planet's co-founder, a group that is working with the supermarket, said in just ten weeks the shop has removed plastic packaging from over 1,500 products to offer their customers the choice they want.
The sources informed that the self-packed products at the store include fish that earlier was being wrapped in paper, then placed in a plastic bag. Now it is wrapped in wax paper which eliminates the need for a plastic bag. Further, the bread bought from artisan bakers or baked by itself will now be sold in a mixture of paper and clear bags that are compostable.