The Canadian Plastics Industry Association (CPIA) along with the Continuous Improvement Fund (CIF) reportedly announced that have they recently funded an experimental Styrofoam recycling project in Toronto. According to sources, the project evaluates the marketing and densification of Expanded Polystyrene (EPS) collected from the sidewalks of the road.
Reportedly, the latest support for the project builds upon CIF's previous efforts to determine and overcome the obstacles that are faced in EPS recycling in Ontario. The current project reportedly focuses on Styrofoam that was placed inside plastic bags and recovered manually from the Canada Fibers Arrow Road MRF.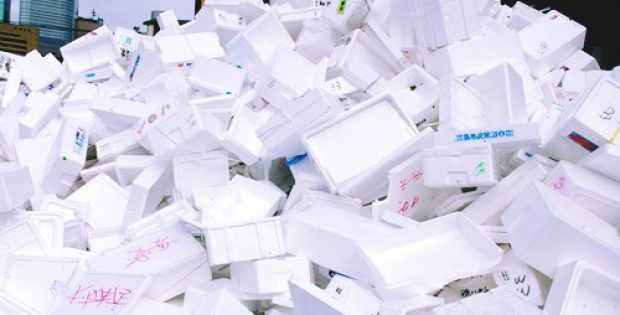 According to a report by the CIF, Toronto currently accepts the Styrofoam as a part of the city's curbside cart-based collection program which usually empties the collected EPS inside an MRF bunker. However, the bags were transported to the Dufferin Facility in Toronto for densification as part of the new pilot program.
The EPS was reportedly densified using a RUNI SK200 densifier. The machine apparently densified around 1,750 kg of EPS over a period of eight days to create nine pallets of densified EPS bricks – each pallet weighing around 200 kg.
The densified EPS bricks were then distributed among several re-processors that were reportedly tasked to evaluate and find a feasible market for them. However, given the material's existing quality, not a single viable domestic market was established for both the densified EPS bricks and the standard baled material.
Following the conclusion of the latest project, Toronto received a proposal that accepted baled EPS at a viable cost. However, the city declined the proposed offer as it included an energy-from-waste utilization stipulation.
Despite 30 years of continued efforts by the Canadian government to find cost-effective methods to collect, reprocess, and build a sustainable end-market for EPS, a solution that is cost-effective, reliable, and consistent is yet to be discovered, cite sources.