* The new plastic packaging recycling scheme comes as a response to a public protest against plastic waste.
* As part of the protest, Walkers crisps' consumers were called on to post the non-recyclable packages back to the food company.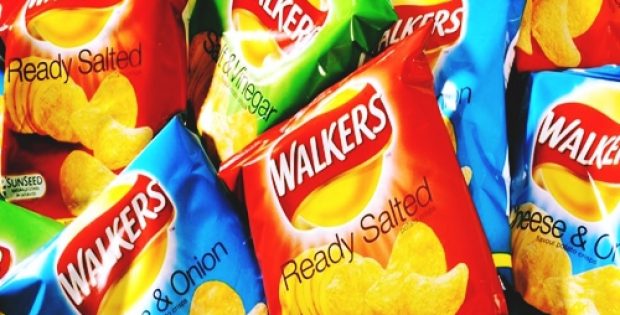 Walkers, a renowned British snack food manufacturing company, has reportedly announced the launch of its new crisps packaging recycling program that aims to recycle the company's crisps packets.
Reports cite, the scheme has also obtained the support of UK's Environment Secretary, Michael Gove. The latest program comes after the company faced backlash for its non-recyclable crisp packets.
According to a report by The Guardian, the program was launched after a social media campaign named the #PacketInWalkers pursued the food company to make its crisps packaging recyclable. Customers posted pictures of themselves holding an empty Walkers crisps bag online that were addressed to the firm. The protest also prompted the Royal Mail to release a statement that requested protestors to put the empty packets inside an envelope before posting them. The company had previously stated that it would not be able to transition to recyclable packets up until 2025.
Now, as a response of the widescale backlash, the company has reportedly launched the free program which according to Walkers is a countrywide first and would be able to recycle crisps bags of any brand.
Under the latest scheme, the customers would reportedly be asked to send empty crisps packets to TerraCycle, a renowned recycling company, which would then shred the packets into plastic pellets that would then be used to build everyday items such as trays & outdoor furniture.
The Environment Secretary of the UK, Michael Gove stated that as the custodians of the earth, humanity must take appropriate action now to safeguard the world's wildlife and oceans from the threat of single-use plastic pollution. Gove further added that, with the new scheme, Walkers are setting a fine example for other industry players to follow suit and reduce their respective environmental impact.